**This is a sponsored post. It may contain gifted items and/or affiliate links, but all my opinions/reviews are entirely my own!! I wouldn't recommend something I didn't agree with.**
Hey Beauties!!
How are you all feeling?? I know that the world is a scary place right now with this horrible CoronaVirus and staying calm seem's almost impossible on times!!
For me it's controlling my anger towards those who are panic buying.
WHHHYYYYYY????!!!!!!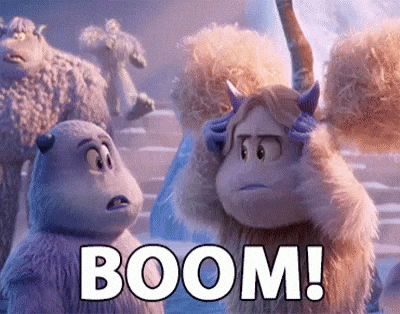 I don't think it's fair at all that people are going beyond panic buying and just being plain greedy by filling their whole car with toilet roll. One woman bought a tin of baby milk incase they stop making milk so she can use it in her tea/coffee!!!!!!!
THIS ISN'T THE APPOCOLYPSE PEOPLE!!!!!
Anywhoooos, this brings me to the reason for this post.
" Mad Beauty is one of the UK's leading Bath, Body & Cosmetic gift suppliers they consider themselves a 'Beauty company creating gifts, not a gift company creating beauty'. They bring award winning inspiration, innovation & fun to everything they design in their UK HQ. Their experience and expertise in the professional beauty industry means that they only produce high quality and fully compliant beauty gifting products that you can rely on.. "
Sarah from Mad Beauty reached out to me regaurding Hand Sanitizer. Yes I know it's like gold dust in the shops right now!! But you can still get it on Mad Beauty's website!! And they come in cool designs to fit pefectly into your handbag/pocket.
Sarah was kind enough to send me some of their sanitizer's to try out and it could not have come at a more perfect time than now.
As you can see from the picture they're small and compact and come in some funky flavours!! My mum took the SweetPea one straight away and she love's it. I've been using the WaterMelon one and it smell's soooo yummy!! Gav currently has it clipped to his belt hoop in work haha!!
They dry into your hand's very quick and you don't need much. Their sanitizers' have been clinically proven to kill 99.99% bacteria which is more that the average shop bought at just 99%. I get 9% doesn't seem like much but 9% is still 9% right?!
Hygiene is the number 1 thing we should all be doing to help stay healthy and keep those nasty bug's at bay. Granted you should have been washing your hand's daily anyway you scruffy bugger's haha.
But in all seriousness we need to stand together and fight this!!
I highly recommend these sanitizers if you're struggling to get your hands on some. Even when all this is over I will be purchasing some of these instead of my usual one that I carry around with me!!
You can check out the sanitizer range from Mad Beauty here!!
At the bottom of this post I have attached some info that was used in a recent press release from Mad Beauty regarding the CoronaVirus and hygine so be sure to check it out!!
Please be mindful of other's when doing your shopping boy's and girl's. Only get what you actually need and maybe 1 extra as this isn't fair on those who like myself have very weak immune system's and get get the product's we need from the shops to stay healthy. One thing for example is Vitamin C, I've taken this every day for year's to help me fight illnesses due to my immune system and I now haven't been able to get it for 2 week's and I'm starting to feel myself getting run down already!!
One woman in Asda recently got upset as she has 6 children and there wasn't 1 sing;e toilet roll in the shop!! This is NOT ok!!
Stay safe beauties!!
Much Love – Mrs Slee-Jones xx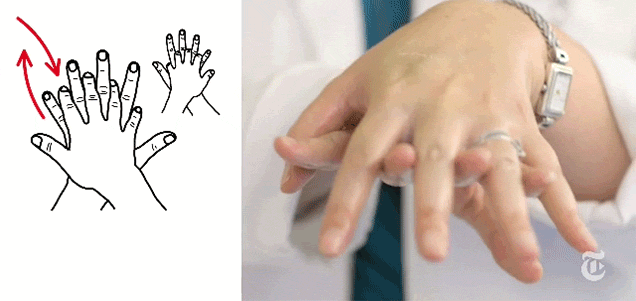 ---
Mad Beauty's Press Release
The Coronavirus is a huge topic at the moment effecting many industries, here at Mad HQ we don't want to be seen to be adding to any panic and we are advising that there may be some delays later on by a late return to work after Chinese New Year. Luckily we hold stock of existing ranges & our new spring lines are already here.
One thing we have seen grow with the public's concern about the Coronavirus is the sales of sanitisers to both the general public and our retailers. What is new is we have been approached by many big retailers asking to buy up huge quantities of our sanitiser stock.

At Spring Fair 20 we noticed a lot of traditional gift companies starting to sell sanitisers in various forms so there are a few things would advise to look out for & ask before you buy sanitisers to protect yourself as a retailer against potential product liability in the event of claim from a customer for any possible reaction or sensitivity to the ingredients
Mad is a "Beauty company that sells gifts, not a gift company that sells beauty". Even with 20 years of experience in the professional and consumer beauty industry, it took us 8-9 months of work for our sanitisers to become compliant with current cosmetic regulations.
We also undertake microbiological testing here in the UK to support a kill rate of 99.99% and can provide safety data and test certification should it be required. This might not be the case with a gift company, so whilst we are not criticising these products, we believe it is advisable to think about compliance before you buy.
We also wanted create a cosmetic appeal for our sanitizers and they include Aloe Vera & moisturisers to be soft on the hands rather than stripping & drying. Adding the maximum allowable amount of french perfume we could have created a better & longer lasting fragrance, which include melon, apple, cherry, vanilla & wild berries.
Our Jelly Belly versions have fragrance supplied by Jelly Belly for an authentic scent. We have created credit card sizes handy sprays & Clip & Cleans gel sanitizers for easy access on the go, they clip on to hand bags, rucksacks, nappy bags & belts
Trevor Cash, MD Mad Beauty, has his top tips when buying sanitiser..
Check the kill rate, we have invested in micro biological reports to evaluate kill rate and ours is clinically proven to kill 99.99% of bacteria. Most in the market sit at around 99% with one or two at 99.9% which may not seem much of a difference but every .9% is a lot more more effective, so in the current climate this can make all the difference.
Ask to see a Cosmetic Product Safety Report this will protect you if you have any issues with customers
Check they have moisturisers as some alcohol based sanitisers can be harsh on the skin
Ask what % of perfume are included in the sanitiser as this will effect the sales appeal
Other posts you may be interested in
– My Everyday Makeup Products
– Makeup That Last's All Night
– Products I Wont Repurchase
– Cruelty Free Haircare